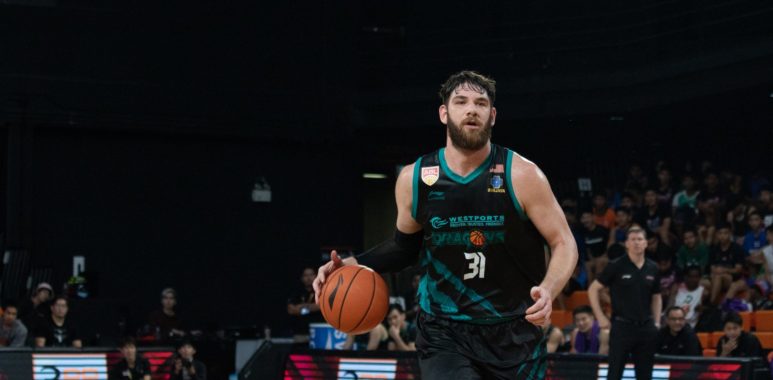 ABL 2019: Post-Game Analysis – Mono Vampire VS Kuala Lumpur Dragons
ABL10: 🏀Mono Vampire 94 – 91 Kuala Lumpur Dragons🏀
In our first overtime game of the season, we dropped a close heartbreaking 91-94 loss to the league leading Mono Vampire Basketball Club.
We started the game on blistering shooting form, making all seven of our first shots, including four three pointers as we quickly built an early 22-5.
Mono Vampire would go on to introduce their newest import Mike Morrison into the game who sparked an 11-1 run for them to make it a single digit game. Despite Morrison's stellar play, we still took a 29-20 first quarter lead.
The second quarter saw the league leaders show their mettle as they held us to no field goals for the first four minutes and made a run, eventually tying the game off a Mike Singletary dunk. We were able to push the lead back to five through baskets from Cade Davis and Ting Chun Hong but Preston Knowles quickly responded for the hosts with five points off his own. A lone Mike Singletary free throw gave Mono Vampire the 42-41 lead at the half.
An Amir Bell three pointer to start the third quarter restored our lead but the 2016/2017 Heritage Import MVP, Tyler Lamb was quick to reply with a three of his own for the hosts. It was a tough third quarter for us as we allowed Mono to extend their lead to ten late in the quarter through a Mike Singletary three point play. Amir Bell's layup saw us cut the lead to single digits going into the fourth quarter.
Despite Mono increasing the lead 12 early in the fourth, we once again showed our grit in our battle for the win. Chin Cheng Wah and Ting Chun Hong scored back-to back three pointers to put us firmly back in the game with three minutes remaining.
A Will Artino dunk with a minute remaining finally made it a one basket game before Preston Knowles made a jumper to make it a five point game.
With less than half a minute remaining, Amir Bell would get three free throws as he was fouled by Preston Knowles on a three point attempt. Bell made his first two, missed the third but rebounded his own miss and made the offensive putback to make it a one point game.
Our team went on to quickly made four take on fouls to send our former player Freddie Lish to the line. Lish missed both his attempts and fouled Cade Davis as he attempted a desperation three to win us the game
Unfortunately for us, Davis was only able to make one of his three free throws, to make it 79-79l at the end of regulation.
Mono threatened to take control of overtime as they took advantage of our turnovers to gain a six point lead.
Determined to make up for his earlier miss, Davis led our charge in overtime, scoring a three pointer and three free throws from Tyler Lamb' fifth foul to make it a two point game with a minute remaining.
At the subsequent play, we suffered a blow as Amir Bell picked up his fifth foul, sending Preston Knowles to the line again. Knowles only made one shot and Kuek Tian Yuan was fouled from the rebound, sending him to the free throw line.
Captain Kuek scored both his free throws to make it a one point game with less than a minute remaining.
We made a crucial defensive stop at the next play but unfortunately Ting Chun Hong and Cade Davis were not able to convert their three point attempts to give us the lead. Mike Singletary scored his last two free throw off our take on foul and Ting Chun Hong's last ditch three point attempt rimmed out as we finally fell 91-94 to Mono Vampire.
Cade Davis led our charge with 29 points, 8 rebounds and 4 assists. Will Artino returned to double double ways with 19 points and 19 rebounds while Amir Bell had another near triple double with 18 points, 13 rebounds and 9 assists. Ting Chun Hong chipped in with 16 points including five three pointers.
After the game, Head Coach Jamie Pearlman said, "It was a tough loss. Again, I felt we battled really hard. This team plays with a lot of heart but we definitely have moments on offense where we need to execute better. As far as our team mentality goes, how we persevere and the belief we have in each other, I'm pretty proud of the guys. But having said that, technically, we need to get better at finishing games."
We now take a two week Chinese New Year break and will return to action against the Macau Black Bears at The Venetian Macau, 7.30 PM on the 29th of January 2020.
The Black Bears currently have a 5-5 record and have the league's leading offense with 95.1 PPG. Led by their new head coach, Charles Hantoumakos, the Black Bears are one of only two teams to have beaten Mono Vampire so far this season.
The Black Bears will be led by the 2017/2018 Heritage Import MVP, Filipino American Mikh McKinney who is having another outstanding season with 23.5 PPG, 5.1 RPG and 7.2 APG. Another dangerous threat will be American import, Kenny Manigault who is also having an outstanding season, averaging 25 points, 7.8 rebounds and 5.6 assists.
Fans can catch the game live on ASEAN Basketball League's YouTube page and Astro Arena.