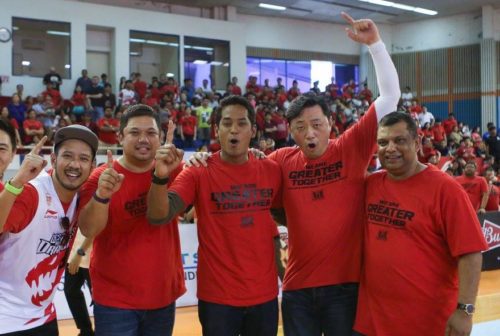 The KL Dragons (also known as Westports Malaysia Dragons previously) was formed on the 1st September 2009 by the joint effort of Malaysia's very own young successful entrepreneurs who have a passion for sports, Datuk Ruben Emir Gnanalingam, Dato' Wira Dani Daim, Dato' Sri Robin Tan Yeong Ching and Dato' Lua Choon Hann.
When the opportunity to join the ASEAN Basketball League (ABL) was presented to Ruben in 2009, he rang up both his partners with excitement and presented to them the idea of participating in it, and thus the KL Dragons was born. The team owners agreed on the name KL Dragons as the Dragon represents a fierce yet benevolent character which also symbolizes strength, power and authority.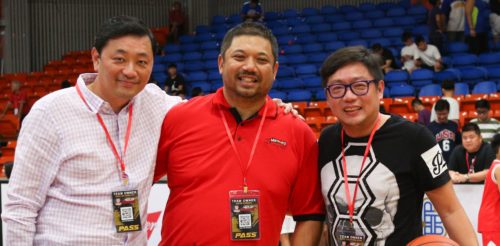 Dato' Lua Choon Hann, who is an avid basketball fan and  joined the ownership group on the 1st September 2018.
The vision of KL Dragons is to create a regional platform of high-performance sports while setting the club towards a self-sustaining professional basketball team model. The Dragons emphasizes on developing the game of basketball as a sport in Malaysia with the focus on nurturing young talents towards a professional career, building the next generation of local basketball stars and spreading the game at the grassroots level.
Fury the Dragon was introduced on 10th October 2009 as the team's mascot and became an instant hit. The name Fury was chosen as it represents an adorable side to the fans, yet having a fierce alter-ego to intimidate the opponents.
Another fan favourite are the Dragonettes, the team's dancers led by choreographer, Jane Victor. For the past seasons up till now, the Dragonettes have been the main opening act at the Dragons Den. These fiery girls do not only dance and perform to keep the fans continuously entertained throughout the breaks and timeouts. The Dragonettes are the main spark of energy, leading the fans in the Dragons Den to support the team, creating a thundering atmosphere throughout the stadium.
Fans are treated with a family friendly environment when they attend a Dragons game. At every home game, fans get to participate in various games sponsored by partners of the Dragons on court.
The biggest achievement for the Dragons came in the 2015-2016 ASEAN Basketball League season. With a formidable line up of players, Coach Ariel Vanguardia let the team to lift the coveted Championship Trophy of ABL for the very first time.
Partnership
The Westports Dragons brand represents a dynamic engagement platform with a focus on the Asian region. Our 360 activation connects your business/brand with basketball fans throughout Asia via game night assets, signage, fan engagement events, digital and social media.
We can build out custom sponsorship packages that will meet your objectives within your specified budget.
For enquiries regarding the Dragon's Sponsorship Opportunities, please contact:
Name: Ken Yap
Position: Marketing Manager
Number: +60 6209 0888
Email: ken@kldragons.com
Organization Structure
Ken Yap
Marketing Manager
Tel: +60122664797
Email: ken@kldragons.com
Yakub Hussaini
General Manager
Tel: +60176093903
Email: yakub@kldragons.com
Loh Sing Wei
Event Manager
Tel: +60129779147
Email: events@kldragons.com
Haadi Qayyum
Team Co-Ordinator/Liasion
Tel: +60105024387
Email: haadi@kldragons.com
Gabriel Koo
Media Executive
Tel: +60183160277
Email: media@kldragons.com
Melissa Wong
Content Manager
Tel: +60122958633
Email: hello@kldragons.com